Plan A
Unless a new plan is created, Raydient's intention is to:
Complete the harvest of mature trees
Improve two of the existing logging roads with gravel surfacing and power for residential use
Close the property to public access including the existing trails on the property (Derailed, Camel Back, Hyperspace, and Dirt Devil)
Market and sell the existing 20-acre lots to individuals, families, or a single investor or company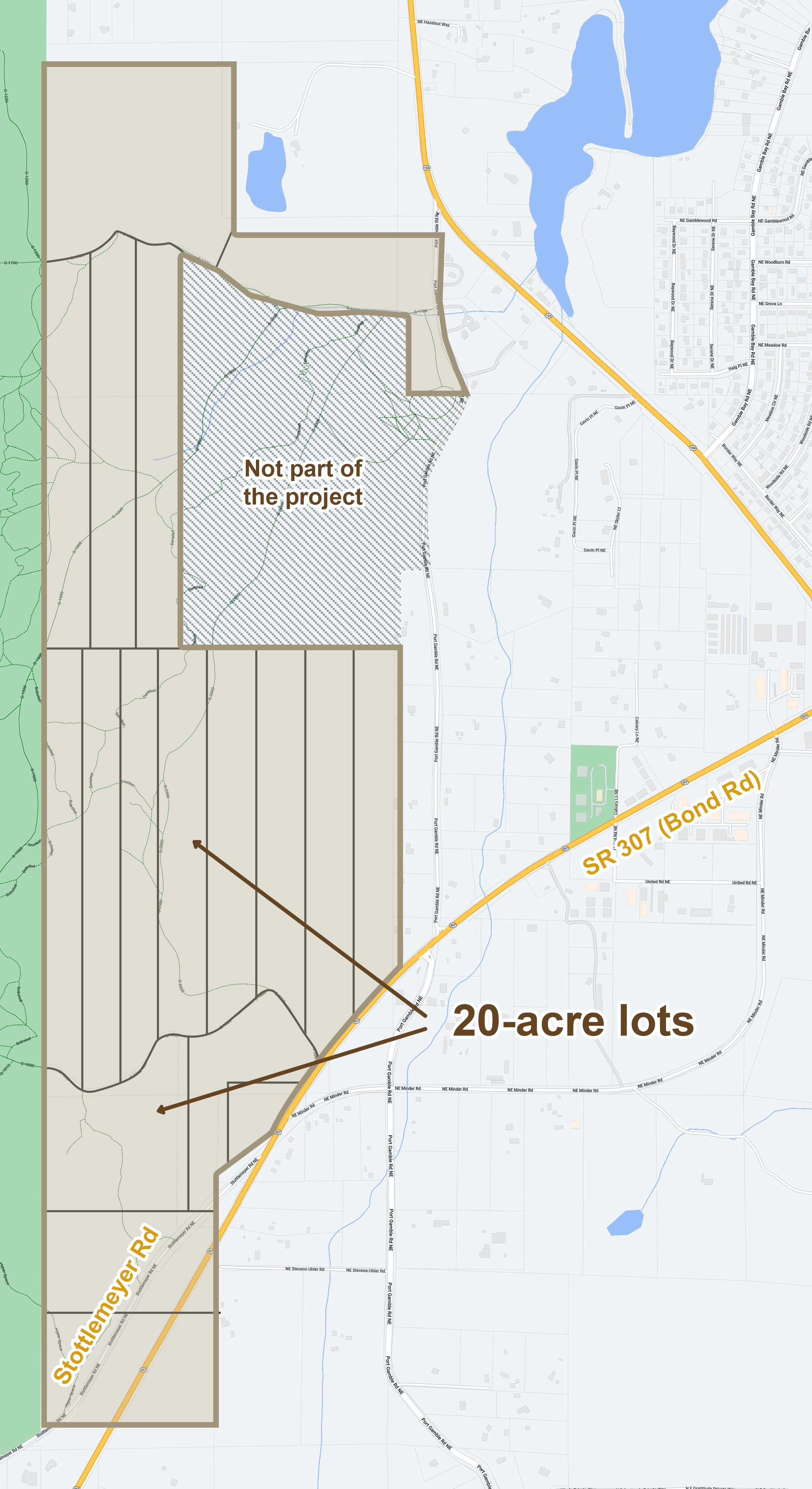 Plan B
The NKU concept relies on a land planning concept known as "lot clustering." Simply put, it reduces lot size from their maximum allowable size to a smaller, but still desirable scale.
In this case, Raydient's requested zoning is for Rural Residential, allowing one dwelling unit per 5 acres. Rather than make all of the lots 5 acres, we will explore utilizing one-acre to two-acre lots. Roads, storm ponds, and other infrastructure typically take up an area equal to 20% of the residential area.
The examples to the right are idealized, but fully illustrate the concept and the possibilities for NKU and the community.