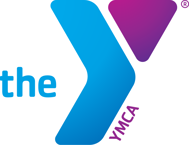 The Y is the leading nonprofit committed to strengthening community by connecting all people to their potential, purpose, and each other. Working locally, we focus on empowering young people, improving health and well-being, and inspiring action in and across communities. By bringing together people from different backgrounds, perspectives, and generations, we ensure that we all have access to the opportunities, relationships, and resources necessary to learn, grow, and thrive.
A recent survey showed that more than 3,300 households in North Kitsap are currently members of the YMCA. The addition of a new community center in North Kitsap would allow the YMCA to serve even more households, while also providing those existing members with an easier commute.
Please read our FAQs below to learn more about the YMCA and the impact it could have on the North Kitsap community.
For more information, please visit ymcapkc.org/about-us. To schedule a tour of an existing facility, please contact Harold Shea at hshea@ymcapkc.org.
YMCA FAQs
The YMCA is more than a gym and swim—we're a nonprofit organization dedicated to strengthening the communities we serve. Our fundraising efforts benefit families/kids with financial assistance and scholarships and every dollar that is raised goes back to the community.
$2.5 million in financial assistance to 11,000+ members
1,312 kids in foster care received free memberships
1 of 5 campers (overnight and day camp) received financial assistance
1 of 3 kids in Before- and After-School Care received financial assistance
165 members in Poulsbo already receive financial assistance today!
YMCA programs go well beyond fitness, wellness, and sports.
Late Nite – free program that provides a safe space for teens in the evening
Safety Around Water – free drowning prevention (600 kids)
Zero drownings in Kitsap County since 2017 (cited by Sheriff)
LIVESTRONG – 12-week physical activity program; 33.3% decrease in perceived pain
Shower Access Program for neighbors in need
A market data report conducted in 2016 shows the North Kitsap community is very receptive to a new YMCA facility. 66% of respondents were very likely to use a YMCA, 49% said the location is very convenient while 25% said it was convenient. We are in the process of conducting a new survey which we expect to complement these results. 
All of our current YMCA community centers are located within cities or Urban Growth Areas (UGA). Our YMCA community centers are typically sited to be convenient for the majority of the targeted community/population and these locations are typically located in cities/UGA. The NKU site allows a 15-20 minute drive time for residents from Hansville to Poulsbo.
We are in the process of completing a new market study that will complement the one conducted several years ago.
Over the past few years, the cost to construct new facilities has escalated. For example, a 90,000 square-foot facility is approximately $60 million given current economic conditions. Please keep in mind that a project funding plan for the NKU location has not yet been determined.
We estimate a funding plan will take at least one full year after Raydient completes its environmental studies. In the past, financing construction of the facilities has consisted of charitable donations, government grants, and the use of bank financing.
The actual construction of the facility typically takes approximately 20 months, though each site has its own unique set of variables to take into consideration, which become clearer once necessary site studies (survey, geotechnical, environmental, etc.) are completed.
A traffic study for the proposed facility will also need to be completed to determine if road/traffic improvements are required. It is unlikely that construction of a YMCA would move forward without a significant intersection improvement or possibly a new intersection on Bond Road.
The Haselwood Family YMCA in Silverdale was developed in partnership with Kitsap County. The county owns the land and leases it to the YMCA. The YMCA owns and operates the facility.
We have not yet discussed a North Kitsap facility with Kitsap County. It's possible that the Y could own the land, or it could be owned by the County or another government agency (such as a port or park district). The Y recognizes the importance of having strong relationships with government agencies since we share a lot of the same interests in addressing the health needs of the community.
At this time, we will need to complete additional studies (e.g. survey, geotechnical, environmental, etc.) and complete partnership agreements to determine how much acreage is required for a facility.
Ideally, it's best for a community center to have between 10 and 15 acres, which allows us to include outdoor spaces for recreation, adequate parking, and a facility large enough to address the community's needs. These estimations will become clearer once all additional studies have been completed.